BlueNetVista breathe creativity by rendering Logo Design Services. We provide exceptional value within affordable prices. We are capable of designing types of logos, depending upon on your business requirement. You can trust our designing team for designing.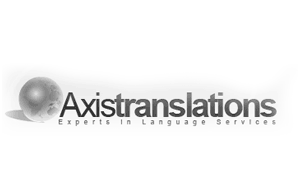 Abstract Logo
Descriptive Logo
Emblematic Logo
Illustrative Logo
Letterform Logo
Typographic Logo
Wordmark Logo
Want To Know More About Logo Designing?
Logo is an image that speaks about corporate vision and objective. It is seen that 96% of successful business has been recognised by their logo. These logos clearly talks about the company and its objective. Logo designs comprises of two or more factors of any organisation i.e. vision or mission and objective. A professionally designed logo not only makes your identity but also leaves long-lasting impression on viewer's mind. For a successful branding, offline or online, a corporate needs a visually-speaking logo. If you are planning to establish a successful business presence, it is important to begin with a remarkable logo designing services. BlueNetVista has a team of logo designers that understands your business vision and objective and create unique and custom logo.
Our team for logo designing understands your business vision & objective and create a unique and custom logo. We design simple but attractive, clear and self-explanatory logos that help you to make your brand identity in the long-run. We offer 100% original, copyrightable and professional custom logo designing within affordable prices. Our logo design service involves various steps which help in making the perfect strategy gaining maximum customer satisfaction without any hindrance.
Quick Links
We're Hiring!
Become part of a team that cares about the quality of its work and the quality of life.