Mobile Website Development Services
At BlueNetVista, we take pride in offering mobile website development services. Our mobile web developers combine style, functionality and technology for impressive mobile presence of the site. We make sure that all your content is seamlessly organized on the diverse mobile screens. Further, all our mobile websites are compatible with smartphone platforms such as BlackBerry, Windows, Android, etc.
Features of our Mobile Websites: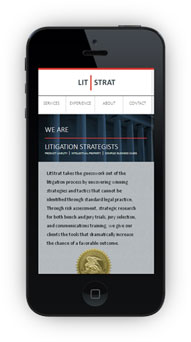 Mobile-Friendly Design
Standard and Creative Templates
Mapping and geo location
CMS Integration and Coding
Mobile SEO
Social Media Integration
Integration of Mobile Specific Features like click-to-call
Mobile websites offer the opportunity of experiencing a personal and always available technology. The concept of mobility has emerged in the online market owing to which most of the websites are made such that it supports smart phones technology. The basic idea behind is to make the webpage accessible enough for user anytime and anywhere. We, at, Bluenetvista, have gained a strong position in the market for making creative mobile-friendly websites. The best and latest technology along with software is used in the entire process of mobile website development. Our team loves experimenting with upcoming trends and usability of the mobile devices so that we are able to create best layouts for the mobile sites.
We make sure that our mobile web development services are rendered within affordable prices to the clients. We have earned reputation in the global market, such as in the USA, Australia, Europe, Canada and several other countries. We believe in mobile websites that generate value, enhance customer loyalty and add maximum profit to the business. It doesn't matter whether you are about to make a website for the clients or yourself, BlueNetVista is the reliable company to trust upon. Hence, don't wait and avail our Mobile Web Development Services today!
Call us today for converting your existing website into mobile compatible websites
Quick Links
We're Hiring!
Become part of a team that cares about the quality of its work and the quality of life.