7 Ex Quality Policy
BlueNetvista work with 360 degree quality approach, whether it is about making E-commerce Website or Customized Web Portal. We follow integrated quality system that is well-defined and guarantee 100% positive outcome.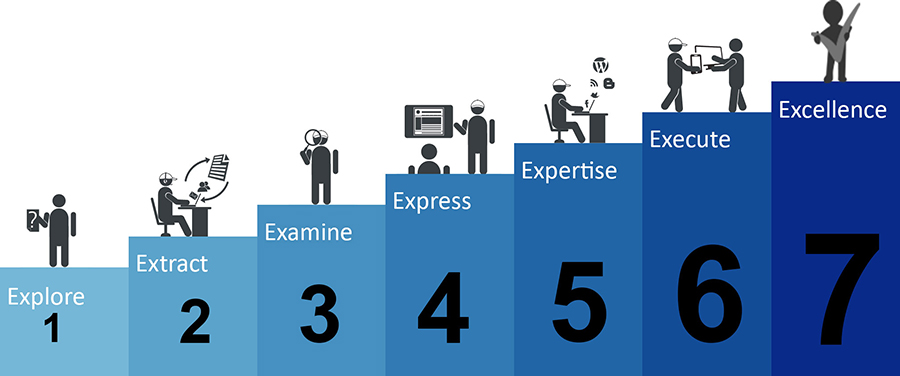 Each project that we handle is followed in compliance with 7Ex Quality Steps:
Step
01
Explore
Explore information such as related themes, business requirements, project needs, etc.
Step
02
Extract
Extract relevant info and save it.
Step
03
Examine
Based on present resources, examine which strategy will work out best!
Step
04
Express
Express the same to client discuss the plan and get approval
Step
05
Expertise
Combine expertise of professionals, and draft working strategies
Step
06
Execute
Implement the same with ultimate goal of completion within fixed timeframe
Step
07
Excellence
Review and deliver results presenting only excellence!