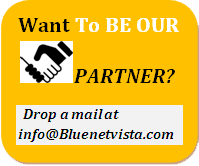 PHP the Hypertext Preprocessor is one of the indispensable scripting languages in Web Development. Being a reflecting programming language, it is broadly used in making a large number of websites. PHP is both constructive and creative language used in making Dynamic Webpage. Being an open source, fast, and easy to use, it is quite similar to C and Peri and runs on almost every platform whether it is Max or window versions.
BlueNetVista is an eminent Website Development Company having a strong foothold in creating PHP based websites. PHP is flexible and is directly inserted into Hyper Text Markup Language (HTML). We have PHP Developers working all round the clock for clients. Further, our PHP Web Development Services have been availed by number of domestic & international clients
Perfect Accessibility
The fact that has made PHP Language popular is its simplicity! There is no need to add special plug-ins or browsers to
see the magic of PHP.
Easy To Work With
Being simple in nature, it does not require incalculable commands to produce HTML. Just write HTML script with embedded codes. It allows the developer to switch-on/off PHP modes. With zero complications the work is faster, and smooth without any error!
Uses Less System Resources
PHP does not require a lot of system resources which results in working fast without slowing down the other processes. Being an open source, PHP community often provides technical support and updates the codes as well.
Best Connective Abilities
PHP uses and supports modular systems of extensions in order to interface with different graphics, encryption, XML, etc. In addition to it the developers can easily add their own extensions which are executable.
Need Help In PHP Web Development, Talk to us!
Quick Links
We're Hiring!
Become part of a team that cares about the quality of its work and the quality of life.